We believe it should be easy to teach, easy to learn and
ultimately everyone should be able to have this life-long skill!
While there are many methods of teaching CPR, confidence and competence in the simple basics of CPR delivery are key to survival outcomes when a bystander steps forward to help a person in cardiac arrest. Our Brayden CPR manikins have been designed with a keen focus to make teaching and learning CPR simple and effective for all would-be life-savers!
Good design doesn't need to be complicated!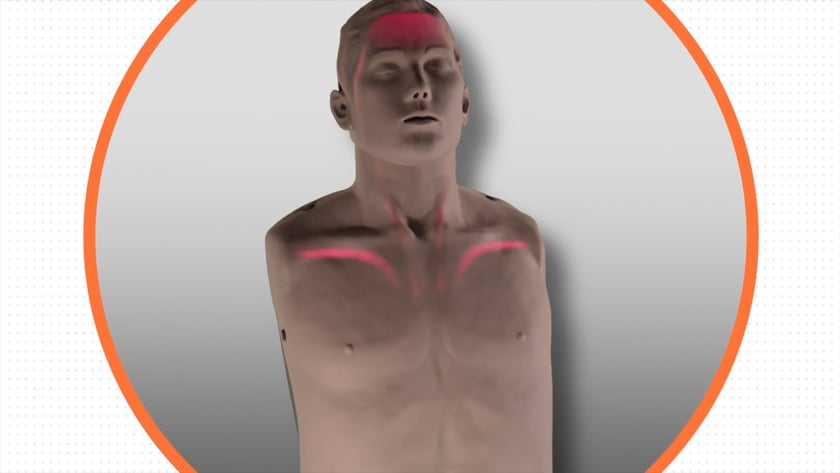 In fact, 'keep it simple but significant' would more generally describe our approach to innovation. Our award-winning Brayden CPR manikins are an exemplar of this approach, and we are proud of the contribution they make to First Aid and Basic Life Support (BLS) training programs both in the community and healthcare organisations around the world.
Continuously innovating...
The manikin's unique 'indicating lights' showing the trainee the effectiveness of their CPR in an easy-to-understand manner for immediate corrective practice, ensures that all who train on Brayden will have the confidence and competence to initiate CPR should they ever need to…. and help save a life.
...constantly evolving quality CPR education
Brayden Online is a comprehensive range of software solutions allowing CPR instructors and healthcare institutions to scale up their training programs from small CPR training classes to organisational compliance for large cohorts of staff requiring Basic Life Support (BLS) certification.  Real-time feedback on CPR performance, detailed analysis and results of CPR cycles, program management tools for self-directed learning, remote instruction by live video stream and data integration into Learning Management Systems (LMS) are just some of Brayden Online's capabilities giving you greater flexibility in running your training programs.
The complete Brayden range
Manikin's indicating lights guide quality CPR practice.
Objective, numerical feedback guides quality CPR to professional standards. Ideally suited to healthcare organisations.
A suite of software tools providing CPR performance metrics and training program management support.
Founded in 2014, the award-winning Brayden range of manikins was developed by a talented team of engineers based in South Korea. Today, Innosonian has headquarters in Seoul, where a growing international team continues to innovate the Brayden manikin and Brayden Online applications. Additionally, regional offices in the UK and USA continue to grow our extensive international distribution network. Our customers are some of the world's leading medical institutions.
We pride ourselves on our innovative approach to technology and value our partnerships with global key opinion leaders at the forefront of resuscitation practice, allowing us to pioneer technological advances and deliver on our customers' training requirements. We strive to work hand in hand with our customers to bring quality resuscitation training to everyone.